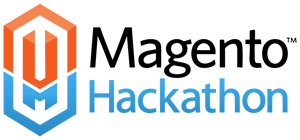 The 3rd Magento Hackathon was held last weekend in Munich. If the word "hackathon" is new for you as it was for me before this event, Hackathon means fun.
First of all I would like to thank the organizers of the hackathon, Damian Luszczymak, Jens Wulfken, Lars Christiansen and Jarlsen in general for the fantastic effort they made to make this event happen. The hackathon lasted 2 days and consisted of speaking sessions by Magento gurus and coding sessions.
Actually everything started a day before at the Barschwein where the participants were able to meet each other, drink some beer and watch the Borussia vs Stuttgart match which was translated during this evening. There the only problem of whole event happened. The agenda on the hackathon page said that the meeting at Barschwein will start at 8pm, the newsletter sent to participants several days before stated 6pm as the meeting time, but in the end everything started at 9pm. Fortunately this small misunderstanding was the only downfall all weekend.
On Saturday everything started with gathering in Jarlssen's location, with cool hackathon t-shirts and an introduction. I also have to say several words about the location. The office itself is amazing. Two levels and I guess over 200 square meters office in the heart of Munich, what else can you dream of? During the whole event the developers were provided with all possible kinds of drinks and I also have to admit that the lunches and dinner was also suitable for vegetarians.
Then came two speaking sessions. First Alistair Stead brought up quite an interesting question of facing high traffic load with a Magento store outlining the possible problems, solutions and benchmarking. Then Bastian Ike spoke about Magento security listing the methods used for attacking and ways to close those potential holes. The bottom line was that Magento in general is highly secure and most of the vulnerabilities can be caused by poorly coded 3rd party extensions.
Right after this Damian presented the list of suggestions for development projects. This was an open list and everyone was able to contribute to the suggestions. Then the voting for projects began. As a result 6 projects were selected and a team for each project was formed. After lunch break the coding sessions started and lasted indefinitely with a break for dinner. As far as I know the last team finished they day at 3:15am.
The next day started with a speech about Magento EAV structure by the well known Magento trainer Vinai Kopp. The complete and comprehensive information about the organizations of EAV data was provided with some interesting examples of joining queries.
Right after this the coding sessions resumed and lasted until 2pm when teams started presenting their results. Here I would like to list all 6 projects and provide links to their GitHub repositories:
This is amazing project put together by the team led by Bastian Ike which provides a functionality to fully control grids in Magento administrator interface using XML layouts. The extension was made using observers only and have no classes overridden.
Another great extension inspired by Fabian Blechschmidt and his team. The extension provides a functionality of offering the customers a discount for twitting about the store.
This useful extension was suggested and built singlehandedly by Steffen Meuser. The idea was to check the Magento for unused templates.
This project led by Steve Rohrlack resulted in a Magento theme that changes the layout based on the device's screen resolution.
This project was suggested by Karl Spies and resulted in Magento extension which provides a centralized logging using various interfaces including E-Mail, XAMPP, Graylog etc.
Vinai Kopp suggested the project of writing into a MongoDB during Magento checkout process and his team turned it into reality.
Once again I would like to thank organizers, sponsors, speakers and of course participants of this event for such a great time spent. I'm really looking forward to the next Hackathon which is planned to be held in 6 months. More info to come.